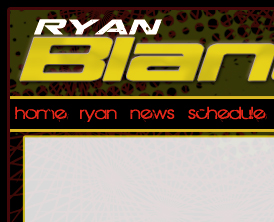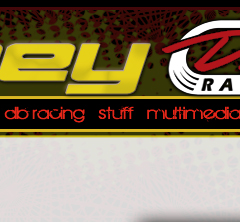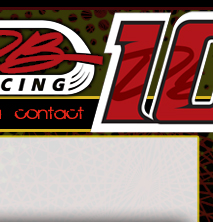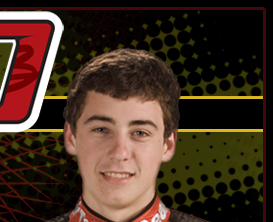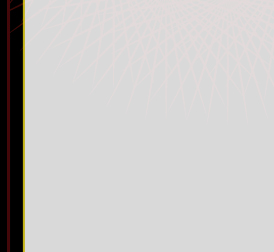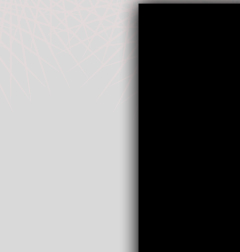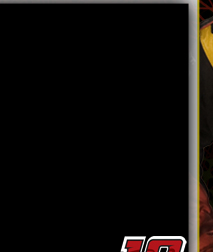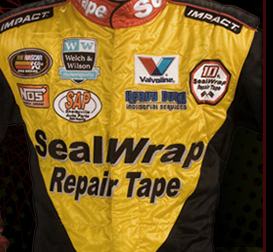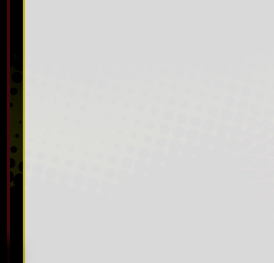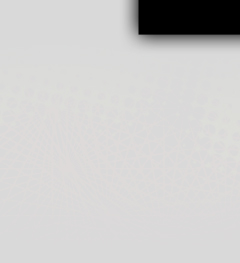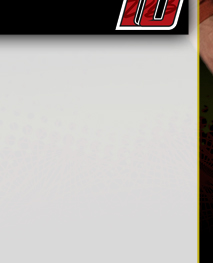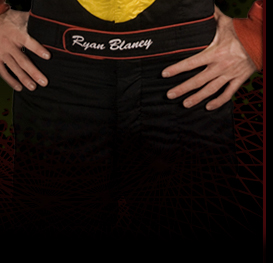 There can be a little added pressure on a driver when he has the race title sponsor on the side of his racecar.  With many folks representing Blaney's and the race's sponsor, Widow Wax and Seal Wrap Repair Tape, in attendance, Ryan Blaney put on a show in the season-opening NASCAR K&N Pro Series East event at Bristol Motor Speedway (TN) Saturday.  Blaney started ninth and patiently worked his Widow Wax No. 10 Toyota to the top-three by the halfway break of the Widow Wax 125 Presented by Seal Wrap Repair Tape.  Just a few laps after the break, Blaney took the top spot, only to lose it due to a mechanical glitch.  Undeterred, Blaney fought back and had a shot to win in the race's final green-white-checkered restart before settling for second. 

"We made some changes for the second half that made us better," said Blaney.  "We were to loose for the first half of the race.  We were probably a fourth-place car.  We couldn't do what Nelson (Piquet, Jr., race winner) could do.  Second half I think we were the best car after seven laps.  Nelson was better on the short runs with cold tires."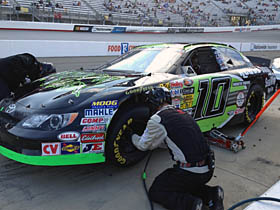 Ryan Blaney Finishes Second in K&N East Season Opener at Bristol

Blaney Charges the Widow Wax No. 10 to The Front After Mechanical Glitch

Ryan Blaney was strong at Bristol and come away with a second-place finish. (Speed51.com Photo)









Blaney started the Widow Wax 125 in the ninth position and took only 75 laps to battle for the lead.  On lap 76, Blaney took the lead after contact with race leader Chase Elliott.  Blaney managed to sneak by the spinning No. 9 of Elliott as the caution flag flew for the fourth time.

"I have to apologize to (Elliott), that was all my fault," said Blaney after the race. "I was seeing what he had and I got a really good run coming of turn four.  I got into turn one way to hot.  I was too close to him, I broke loose and tapped him in the left rear and spun him out."

Just as the yellow flag flew after the contact, Blaney's No. 10 Widow Wax Toyota lost power, slowing the car on the track.  Blaney was able to get the car back rolling, but had slipped to 14th. 

"I got back going in 14th after we figured out our problems with the kill switch," said Blaney. "The motor died and I must have just hit it on accident.  I was able to get it back fired, but we would have been the leader."

Blaney charged from mid-pack and was running down eventual race winner Nelson Piquet, Jr. in the final laps.  A late caution took the momentum out of his hands, leaving Blaney second.

Although he is not running for points in the NASCAR K&N Pro Series East, many will see Blaney as a contender for the race win each time he shows up.  His next East race will be at Richmond International Raceway (VA) on April 26th.  That same weekend he will make his NASCAR Nationwide Series debut with Tommy Baldwin Racing.  

"We have a real busy year with six K&N starts, six Nationwide starts and we are going to run a bunch of Super Late Model stuff on the side," said Blaney, who was recently announced as the driver of the Carswell Motorsports No. 98 Super Late Model in the Southeast. 

Blaney will be back in action on Saturday, April 7th at the Hickory Motor Speedway (NC) for the PASS South Easter Bunny 150.  Blaney is the defending series champion and will be making his first PASS South start of 2012 in the event.

For more information on Ryan Blaney contact Matt Kentfield at matt@51sports.net.  Be sure to check out the his website at RyanBlaney.com and follow him on Twitter, @ryanblaney10.