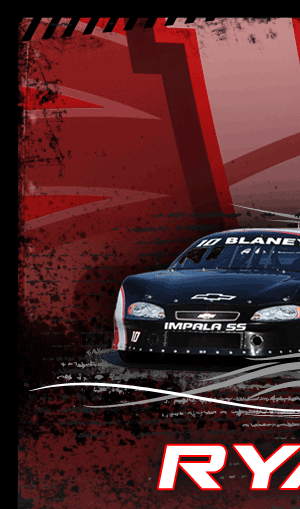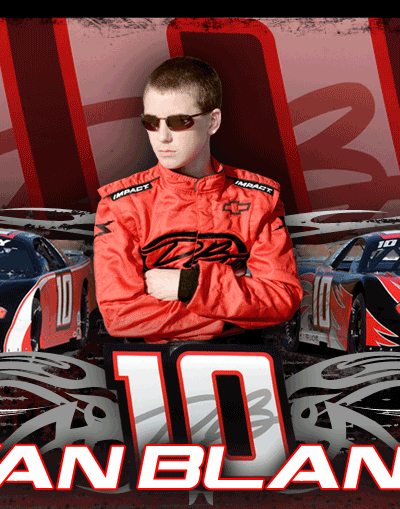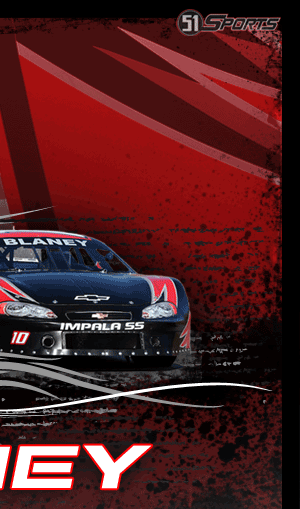 Blaney Scores Emotional Win at Dillon Motor Speedway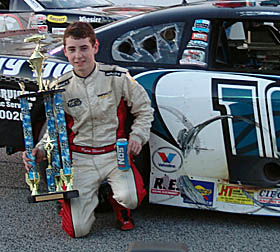 Blaney makes it two in a row at Dillon.

Disappointment filled the pit area of the DB Racing #10 team after the PASS South Super Late Model tour's season-opening event on March 26th when Blaney dominated the 150-lap feature, only to fade in the closing laps with worn-out tires.

That disappointment was quickly overshadowed in the week following, as the team suffered the unimaginable loss of one of their own.  Don King, a longtime crew member and transporter driver for Blaney's team, passed away unexpectedly.

The heartbreaks of the previous week only further encouraged Ryan Blaney into victory lane on April 2nd at Dillon Motor Speedway in South Carolina.  For the second year in a row, Blaney scored victory in the "South Carolina Clash 150" at Dillon, but this time it had extra-special meaning.

"I wish he were here," said Blaney of King.  "This win is for him and his family."

Knowing that pushing the #10 too early in the Anderson race cost him the win there, Blaney and his team played on strategy to get it done this time around at Dillon.  For much of the event, Blaney hung in the top 10, avoiding problems and saving his tires for the right time to strike.

"We were saving our stuff a good bit," said Blaney.  "We chose to ride super easy for the first 100 laps.  Really, when Jay Fogleman got behind me, my crew chief said, 'Go,' because he was our biggest threat."

Blaney felt Fogleman's pressure with about 50 laps to go and began slicing his way through the field.  In just under 30 laps he picked off six spots, taking the lead on lap 129 and cruised in the top spot.

Then, with a mere four laps to go in the 150-lapper, the caution flag was shown.  Just one restart separated Blaney and his redemption.

"We were a little tight on restarts," he said.  "I actually didn't know that we were going to have a single-file restart until they told me on the radio.  It all worked out though when we went green."

Blaney knew this win was key going into "The Race" at North Wilkesboro Speedway (NC) on April 9th, a race that will pay $75,000 to the winner.

"This is huge for our team.  I thought we kind of fell apart after Anderson because it was such a heartbreaking loss, but this will make us 10 times stronger.  When you win the previous week everyone's saying, 'This guy's the guy to beat.'

"We tested at North Wilkesboro a whole day a couple of weeks ago and we were really happy with the car.  We think we figured some stuff out here this weekend that will work at Wilkesboro too."